Monday, September 04, 2006
Eight Days Equals One Lengthy Episodic Episode
My dear viewers,
It has been more than a week (a
week!
) since I last posted an episode here in The McVie Show. Last week was hell week as far as work was concerned; it was a cruel reminder that I have a day job and it's not writing about
shonga
people or the loss of Pluto or chenelyn chuvanes chikahan. Heck, this day job is what's funding The McVie Show, hahaha. So yeah yeah blah blah whatever—at the end of the day, suck it up and take it like a man.
* * * * *
Speaking of
shonga
here's a sign at the Chesca Clothes Shop in Glorietta: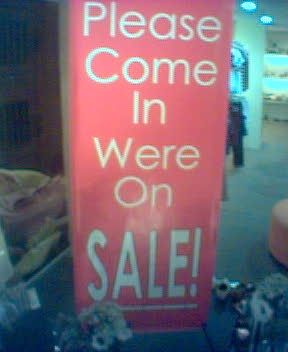 I guess they wanted a sign they can still use
after
the sale, huh?
* * * * *
And I've decided to start compiling a list called Song Lyrics That Make McVie Go Hmmm. To start, here's a line from one of my favorite acts, Erasure. This song isn't one of their best, but it was a big hit here in the Philippines thanks to a particular dance step created for the song. Here's the opening line of the Erasure song "Always":
Open your eyes
I see
Your eyes are open
Hmmm.
On another level is Snow's one-hit wonder, "Informer":
Informer you no say daddy me Snow me I'll go blame
A licky boom boom down
You likey "licky boom boom"? Me likely no likey.
* * * * *
For those of you who are fond of the alcoholic drink Tequila Rose, I was surprised to find out that they've recently repackaged it. Plus they've added two new flavors too.
Here's the old bottle: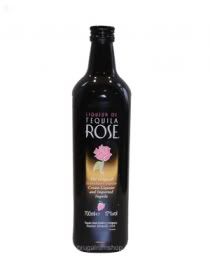 And here's the new packaging and two new variants: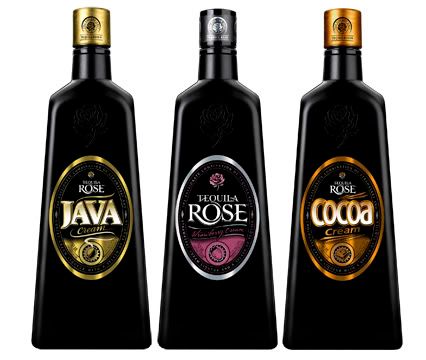 For the teetotalers in the audience, Tequila Rose is strawberry cream liqueur with tequila. Yumminess! I've seen the new bottles in Rustan's but I've yet to see in stores here the two new flavors: Java Cream (Tequila Rose plus coffee) and Cocoa Cream (Tequila Rose plus chocolate). I'm intrigued—I can imagine strawberry and chocolate flavors mingling, but strawberry and coffee? Mmm! Yet another reason to get tipsy on Friday
and
Saturday evenings!
* * * * *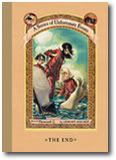 For those who are fans of
Lemony Snicket's A Series Of Unfortunate Events
(the books, not the movie), the thirteenth and last book will come out appropriately on Friday the 13th of October 2006. "The End: Book The Thirteenth" is quite the appropriate title. Plus one can't help but notice the pun intended in the title—yes, one should book the thirteenth of October because that's when book the thirteenth will go on sale.
It has been a great series; I don't quite remember now how I stumbled on this series, but from the moment I flipped through the opening pages of book 1 I knew I would fall in love with the series. It is unrelentingly unfortunate and funny.
The author Daniel Handler insists that a main theme of this series is how an attempt to put a narrative framework on events can lead to disappointment simply because there's no narrative at all to begin with. Thus "The End" can actually end up with as many questions still left hanging. Mr. Handler obviously is not a big fan of closure; unfortunately, he may be right because Life isn't always cooperative. There may be events in our lives wherein we must provide our own closure because if we wait for others to provide the closure, we may end up waiting in vain. Walking away, letting go, saying goodbye—those are actually empowering acts. "There's no greater power than the power of goodbye" sang Madonna, and for once I think her Kabbalah lessons are paying off.
In his podcast interview on Salon.com Handler intriguingly mentioned that the very last word in the thirteenth book is "Beatrice"; for those in the know, Beatrice is the (dead) woman for whom the 13 books are dedicated to. Prior to the release of the last book, on Sept. 2006 they will come out with "The Beatrice Letter" which may or may not give clues to the mysteries surrounding the Baudelaire's most unfortunate events.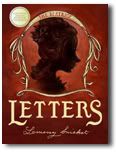 With these two books the Baudelaire saga will come to an end. Or will they really? On October 2006, be prepared to say goodbye.