Sunday, August 06, 2006
A Series of Baguio Events – Episode 2
First time I saw the renovated Baguio Country Club years ago, I remember seeing new cottages being built in front of their main gate. At that time I thought to myself, "I wonder what it's like to stay in a cottage like that?" but immediately dropped the idea because, well heck, I'm not aiming to be a member of high society.
(Pause to take a deep breath.)
Well, now I know what it's like, mwhahahahahahahahahahahahahahahahahaha! (much evil laftir!)
Okay, I've not become noveau rich. It's just that, thanks to friends in high places (
uh, si Lord?
) Leigh and family were able to rent a cottage for this trip. And it so happened to be the one right in front of the main gate!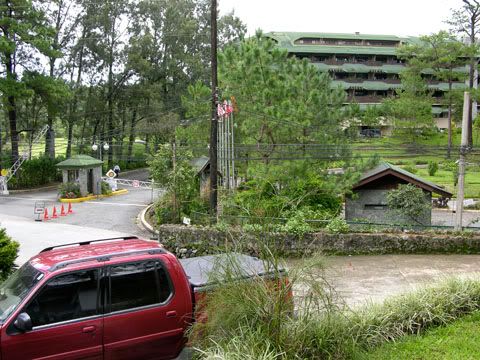 The view of the main gate from the cottage porch…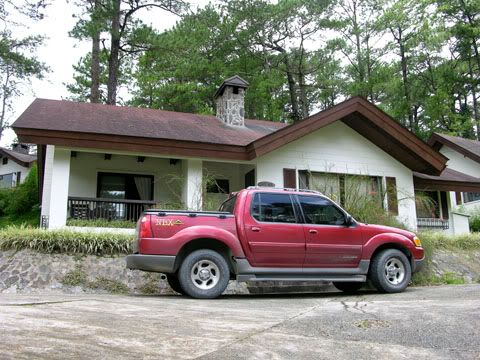 …and the cottage, with Rogue parked in front.
Coolness!
Since I'm the only guy apart from Lucien, they gave me a room to myself.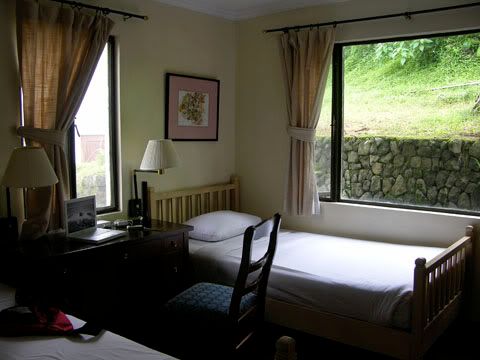 And I immediately set up shop so that I can make new episodes and upload photos.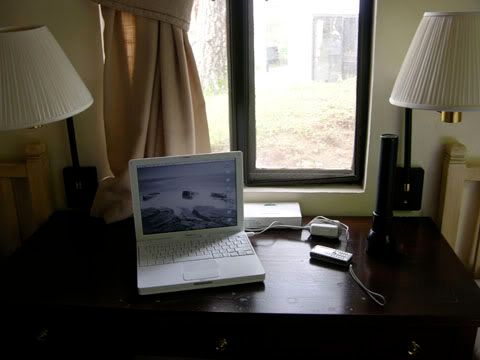 Coolness galore!
Actually, coldness galore too—Baguio weather is sooo cold, especially at night. Check out the photos I took of the Country Club.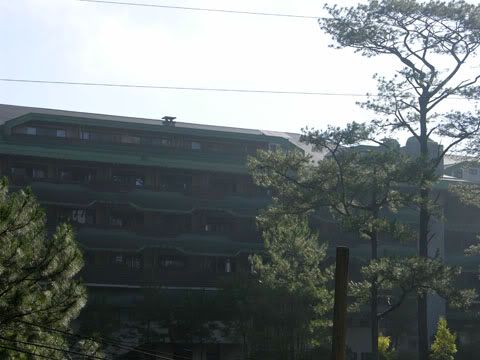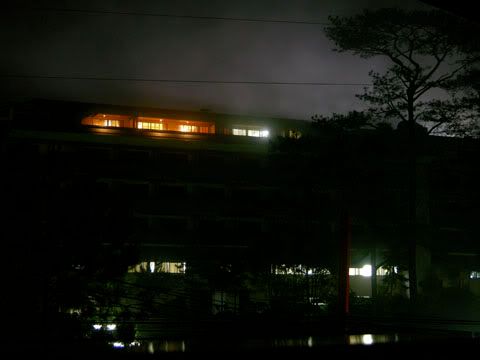 Okay, that's it. Thank you for allowing me to gloat a little while I'm here in Baguio. By Tuesday I'll be back in Manila, back to reality.
Ang sarap maging social climber, hahaha!