Sunday, August 06, 2006
A Series of Baguio Events – Episode 1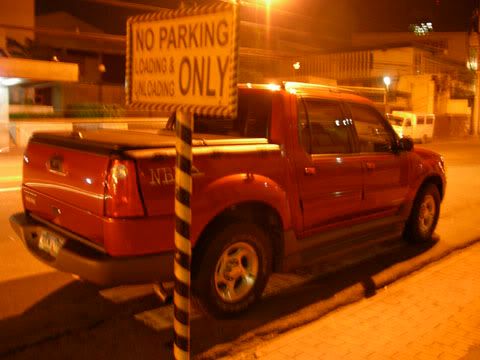 We were supposed to leave a little after 4am Saturday. We left 4:45am.
The drive was very relaxed. In fact, a little too relaxing for me—at the very uneventful North Luzon Expressway, I found myself yawning at the monotony of the drive. I looked forward to the zigzagging Kennon Road because that will surely keep me awake and interested.
First bathroom break was at Jollibee in Hacienda Luicita, Tarlac. We just stopped so I can use the bathroom. But the moment I entered, everyone from the security guard to all of the staff behind the counter greeted me with a loud, "Welcome to Jollibee, sir!" Yikes. So I was pressured to buy a burger and drink. Thank god no one said something like, "May I take your order,
phfl-eeh-ahzh
" or else I would have scooted out of there.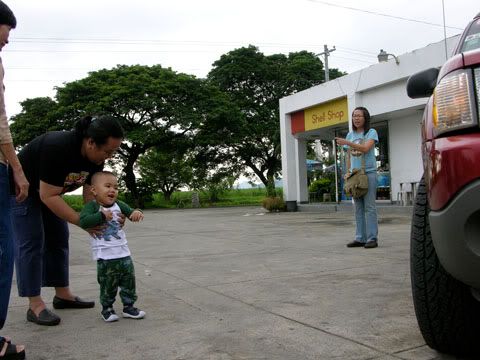 Second bathroom break at a Shell station and stretch Lucien's legs.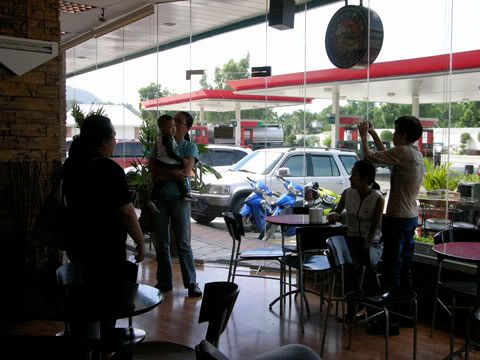 Third stop at the Caltex station, just before the climb to Kennon Road.
That damn lion used to be black, then was painted bright orange (duh?!) Now it's black and faded gold.
And then, by 11:00am we were in Baguio.