Wednesday, August 16, 2006
JaProsti
More Japanese silliness from http://www.youtube.com/watch?v=8Sec_ps-GMI&mode=related&search
This is a series of short English lessons for Japanese. At 3-5 minutes long, it's like a Sesame Street segment. They just focus on one sentence at a time.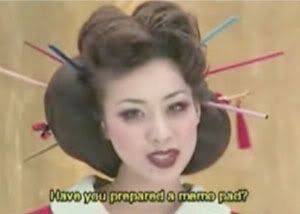 Again, it starts off in a normal manner. The instructress even reminds the viewers to bring out a memo pad for notes.
My eyebrow shot up when she introduced the English sentence for that lesson: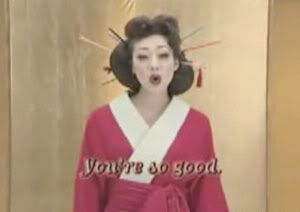 "You're so good."
Then she proceeded to demonstrate the use of the sentence. That's when my hunch was confirmed.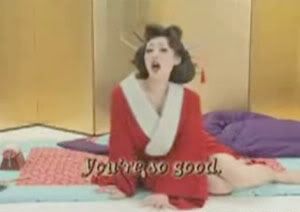 This is practical English for the very practical Japanese—prostitutes!
The next lesson was even more specific.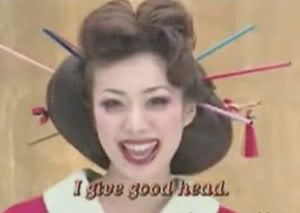 "I give good head."
With matching explanation of the English slang.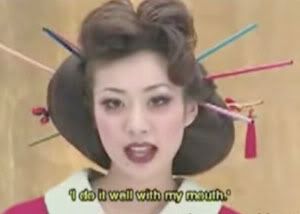 "I do it well with my mouth."
She even gives several examples featuring first, second and third person, singular or plural:
I give good head. You give good head. My parents give good head. My grandmother gives good head. My relatives give good head too.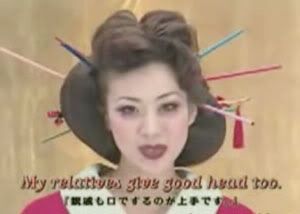 Surreal. I had stumbled on a family of prostitutes.
The third lesson was clearly aimed at pleasing the customer.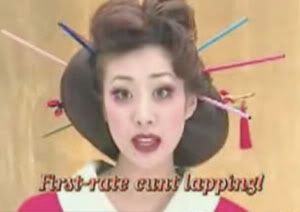 "First-rate cunt lapping!"
Every time she demonstrated the use of a sentence, she always called on Toshi. "C'mon, Toshi! C'mon, Toshi!" Toshi must either be one hunk of a Japanese guy, or he's a sad dweeb of Dilbert proportions, wasting his money on beer and prostitutes to get good head.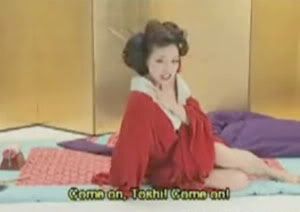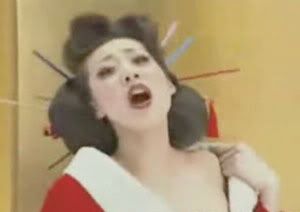 The lessons end the same way, with her reminding her audience about the English sentence they've just learned from her: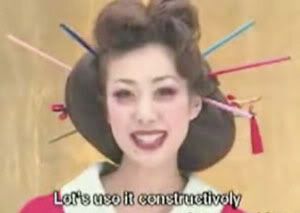 "Let's use it constructively."